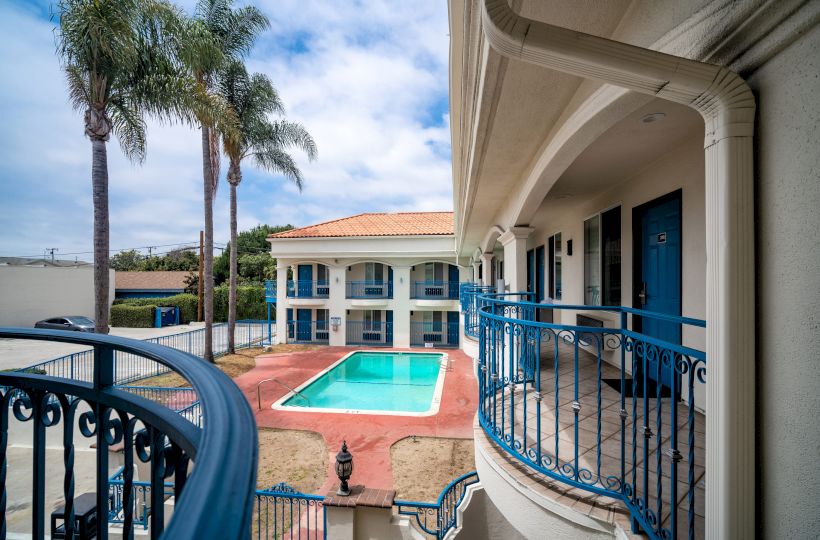 Lyfe Inn Lax Airport
Welcome to LYFE INN LAX Airport, a haven where comfort and exceptional service intersect. Immerse yourself in the convenience of our free wifi and tech-friendly rooms, designed to cater to your modern needs. Unwind at our local craft beer bars, where you can savor a curated selection of unique brews. Indulge in our flavorful menus that capture the essence of the local culinary scene. Whether you're hosting an event or attending a gathering, our stylish event spaces are at your disposal.
Rooms & Suites
Our well-appointed rooms are meticulously designed to provide you with a cozy and inviting atmosphere. Experience the ultimate relaxation on our top-grade mattresses, accompanied by clean and high-quality bed sheets that guarantee a restful sleep. Embrace the softness of our cozy pillows, ensuring a soothing and rejuvenating stay. At LYFE INN LAX Airport, we go above and beyond to ensure your comfort and satisfaction throughout your visit.
Deluxe King Room
Unwind on a plush king bed, accompanied by a convenient trundle bed for extra flexibility. Step onto your private balcony and be captivated by the picturesque view of our hotel's sparkling lagoon pools. This is a haven where comfort meets tranquility, offering you a truly remarkable stay.
Deluxe Queen Room
Embrace the spaciousness of our Deluxe Queen Room, designed for your utmost comfort. Nestle into the cozy queen bed, complemented by a convenient trundle bed for added flexibility. Step out onto your private balcony and marvel at the breathtaking view of our hotel's glistening lagoon pools.
​

Lagoon Pools

​

Free Parking

​

Free Wi-Fi

​

Air Conditioning

​

Bars that Feature a Curated
Selection of Local Craft Beers

​

Stylish Meeting and Event Rooms

​

Daily Housekeeping
​

Menus that capture the local flavor

​

Child-Friendly

​

Private Balcony

​

Sleeper Sofa

​

No Pets

​

Tropical Garden View

​

Top-Grade Mattresses

​

State of The Art fitness centers